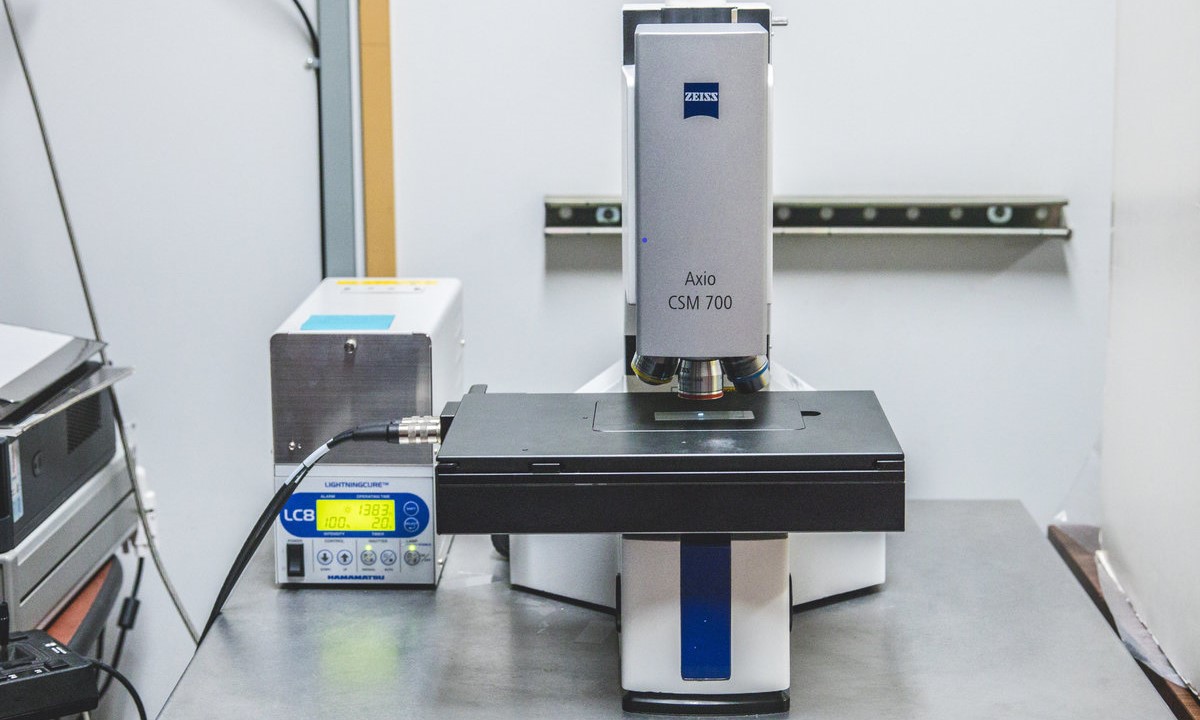 Description
The Zeiss Axio CSM 700 is a confocal microscope that can acquire 3D topography in true color. The instrument's unique configuration allows extremely rapid data collection. A scanning stage and automated stitching algorithms permit routine analysis of large sample areas.
Specifications
EC Epiplan objectives at 5x/10x/20x/50x magnification.

High-resolution images or large image fields >1 mm².

1280 x 1024 pixel imaging (confocal and widefield).

Height measurement to 15 mm; 10 nm steps.

16-bit resolution.

Acquisition speed of 7.5 fps in color mode to 100 fps in wireframe.

Maximum sample height of 63 mm.
Capabilities
Xenon illumination.

2D/3D roughness measurements.

Height profiles.

Extensive measurement capabilities.

Scanning stage.
Location
119 Kemper Hall.
Recharge Rates Per Hour
Internal unassisted: $14.00

Internal assisted/training: $70.75

External unassisted: $18.50

External assisted/training:

$94.25

Commercial unassisted:

$18.50

Commercial assisted/training: $94.25