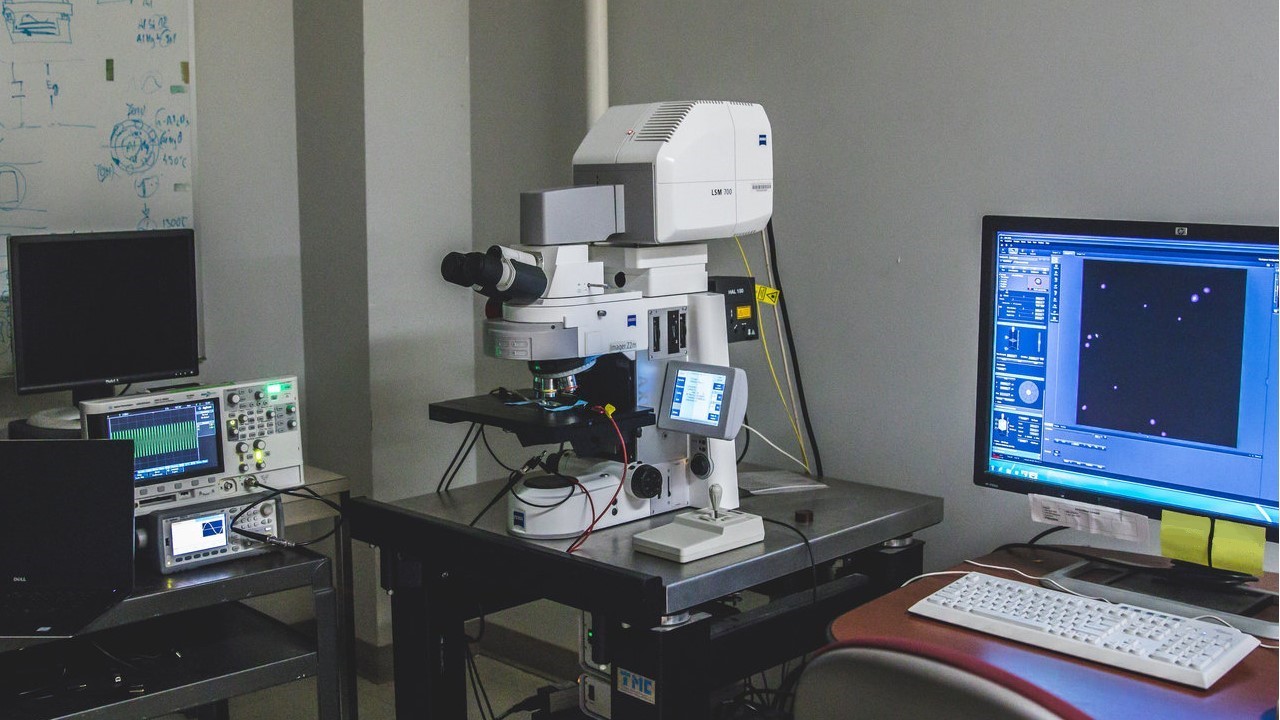 Description
The Zeiss Axio LSM 700 is a laser scanning confocal microscope equipped with a 488 nm solid-state laser. The instrument is ideal for non-contact profilometry, as well as routine confocal fluorescence imaging. This microscope does not include a camera for widefield imaging.
Specifications
Mounted on Axio Imager.Z2m upright stand.

EC Epiplan objectives at 5x/10x/20x/50x magnification.

Scanning resolution from 4 x 1 to 2048 x 2048 pixels.

Scanning speed up to 5 fps at 512 x 512 pixels.

Height measurements to 4 mm; 10 nm steps.
Capabilities
Halogen illumination (reflected light).

Measurement of reflected light or fluorescence with PMT detector.

Zen software for data collection/analysis.

Scanning stage.

Highly upgradeable system (could add 3 lasers, 2nd detector, filter sets, DIC, etc.).
Location
119 Kemper Hall.
Recharge Rates Per Hour
Internal unassisted: $14.00

Internal assisted/training: $70.75

External unassisted: $18.50

External assisted/training:

$94.25

Commercial unassisted:

$18.50

Commercial assisted/training: $94.25