Master's Students
Once you have completed the majority of your coursework and have formed your capstone project (M.Eng.) or thesis (M.S.) committee, you can advance to candidacy. You must also have a 3.0 GPA and be in good academic standing. The process for advancing involves filling out one of these forms at least one quarter before you intend to graduate: 
If you need help forming your committee, consult your thesis or capstone project advisor to determine which other faculty would be appropriate additional readers. Committee members do not need to be part of the graduate program faculty or even the university. Your major professor will usually serve as the chair of the committee. 
Doctoral Students 
You may advance to candidacy after successfully passing the qualifying exam. You should select your qualifying exam committee in consultation with your major professor, as the major professor cannot serve on this committee. The committee should include one faculty member from outside the Materials Science and Engineering graduate program.  
After determining the committee membership and selecting a chair, you should work with the faculty to determine a mutually agreeable time and date, allowing for the exam to last up to three hours. Once this has been agreed upon, email mse-advising@ucdavis.edu to reserve a room and begin the process of completing the qualifying exam application. This form should be completed at least four weeks before the exam date. Prior to the exam, you should meet with your committee members and, if possible, practice your presentation for your lab group members.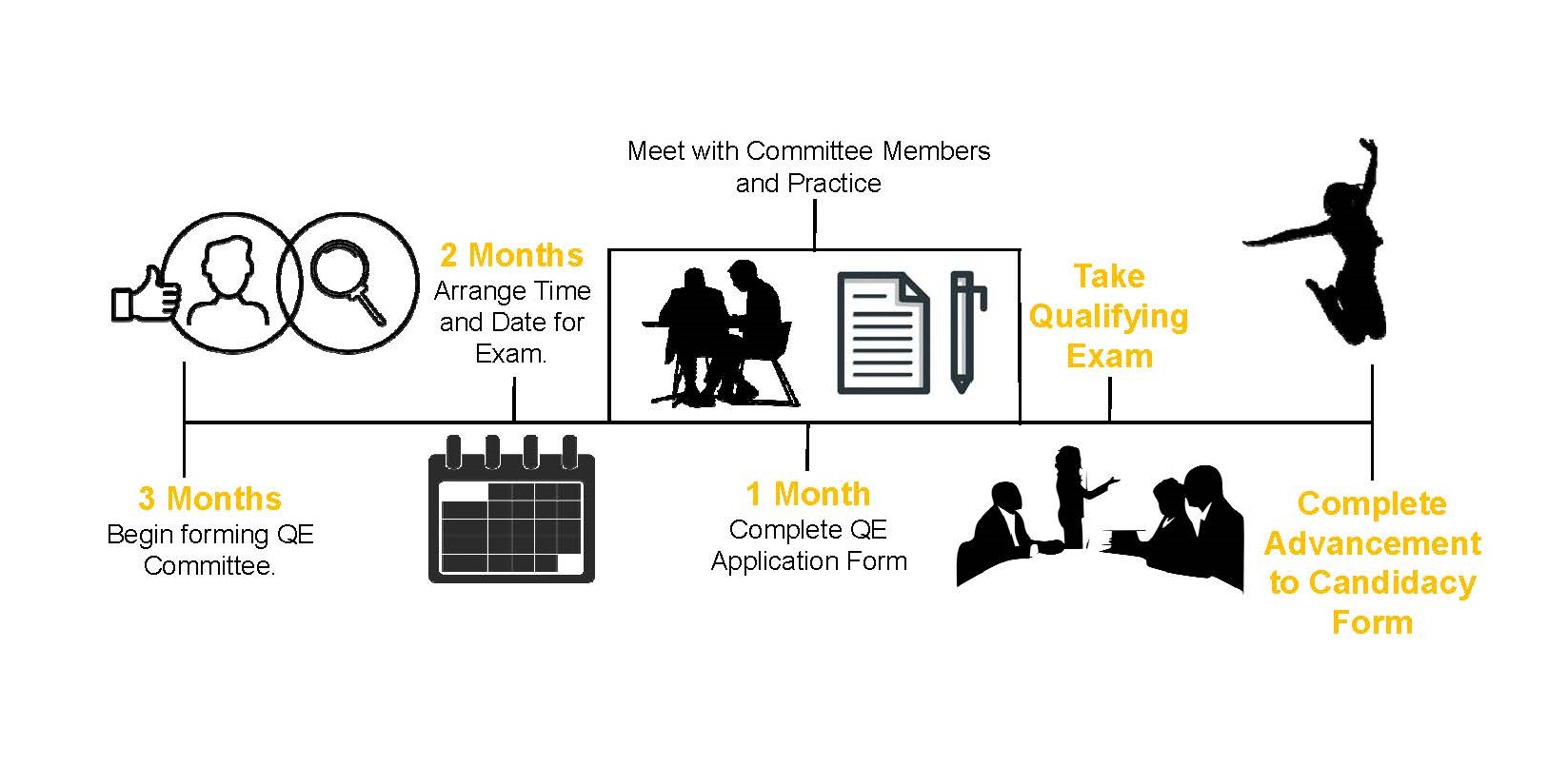 Once you pass the qualifying exam, you should advance to candidacy as soon as possible by completing the Candidacy for the Degree of Doctor of Philosophy, Plan B form. Like the master's thesis committee and the qualifying exam committee, students may select a faculty member from outside of the university to serve on the dissertation committee. In most cases, the major professor will serve as the dissertation committee chair.