Form Connections with Your Peers
About GSO
The Chemical Engineering and Materials Science and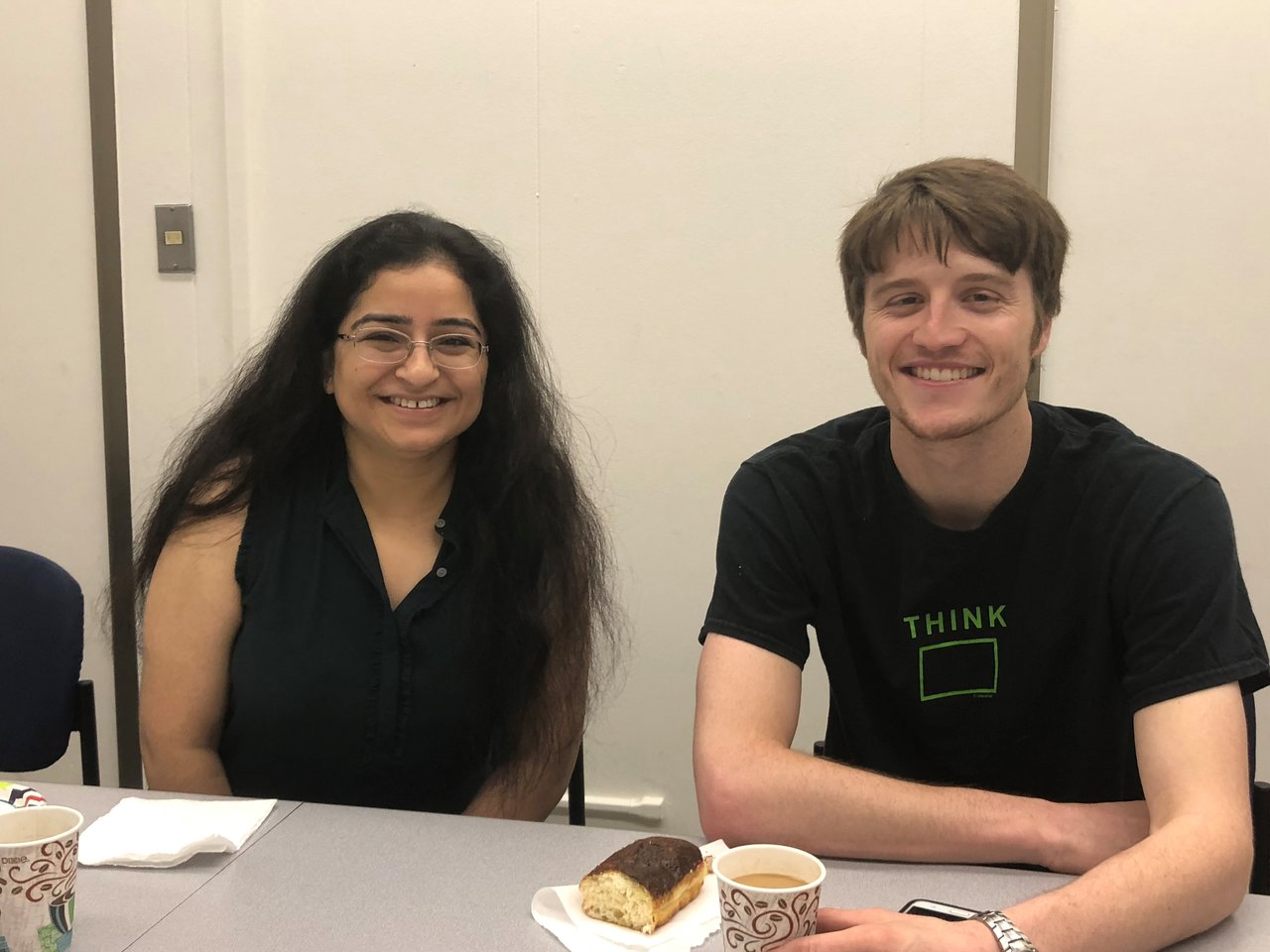 Engineering Graduate Student Organization (GSO) coordinates department events, puts people in touch with each other and acts as a connection to department social life. During the academic year, the GSO hosts department happy hours at various locations in downtown Davis, which is walking or biking distance from campus. These happy hours sometimes involve mixers with other scientific departments, such as Biomedical Engineering or Chemistry. The GSO also organizes fun, relaxing events such as bowling nights at the MU or board game nights. 
Student officers provide valuable feedback to new graduate students with the GSO's annual preliminary exam Q&A lunch and follow-up practice sessions. They also serve as resources for advice about anything from good places to eat in Davis to what to expect from the qualifying exam. 
2018-19 GSO Officers
Matt McNulty, President 
Chemical Engineering
McDonald Lab, mmcnulty@ucdavis.edu 
What is your best piece of advice for someone deciding where to go to graduate school? 
"Reach out to your mentors for advice and reach out directly to lab groups you are interested in. You might be surprised how often lab groups are working on, or have upcoming, interesting projects not detailed on their websites. And start reaching out early—there may be unexpected ways to get involved early and get a head start."
Christine Smudde, Vice President 
Materials Science and Engineering
Gibeling Lab, cmsmudde@ucdavis.edu 
Why did you decide to attend UC Davis? 
"The location and the people."
Bradley Harris, Treasurer 
Chemical Engineering 
Faller and Liu Labs, bscharris@ucdavis.edu 
Amanda Dang, College of Engineering Dean's Advisory Council Representative 
Materials Science and Engineering
Kuhl Lab, amtdang@ucdavis.edu 
What is your advice for a new materials science and engineering graduate student? 
"Make the most of opportunities to connect with folks outside of your lab. Graduate school is a great place to broaden your perspective and build a community with people who come from different backgrounds."
Noah Felvey, College of Engineering Dean's Advisory Council Representative 
Chemical Engineering 
Kronawitter and Runnebaum Labs, nwfelvey@ucdavis.edu 
Why did you decide to attend UC Davis? 
"I applied to UC Davis because my undergraduate adviser did his Ph.D. here, and he told me how nice of a place it was. When I visited, I really enjoyed how friendly everyone was and how pretty and green Davis is. The chemical engineering department also had plenty of interesting research opportunities, so it was an easy decision."