You've Taken your Core Classes, Passed Your Exams and Toiled Away in the Lab. Now You're Ready to Graduate.  
Prepare
In order to graduate in a particular quarter, you need to make sure that you are in good standing and are registered or are in filing fee status. You should have advanced to candidacy at least one quarter before filing to graduate, and you should check to make sure your thesis or dissertation committee is up to date. If you've changed your committee, be sure to fill out a reconstitution of committee membership form at least a quarter prior to graduating. 
Plan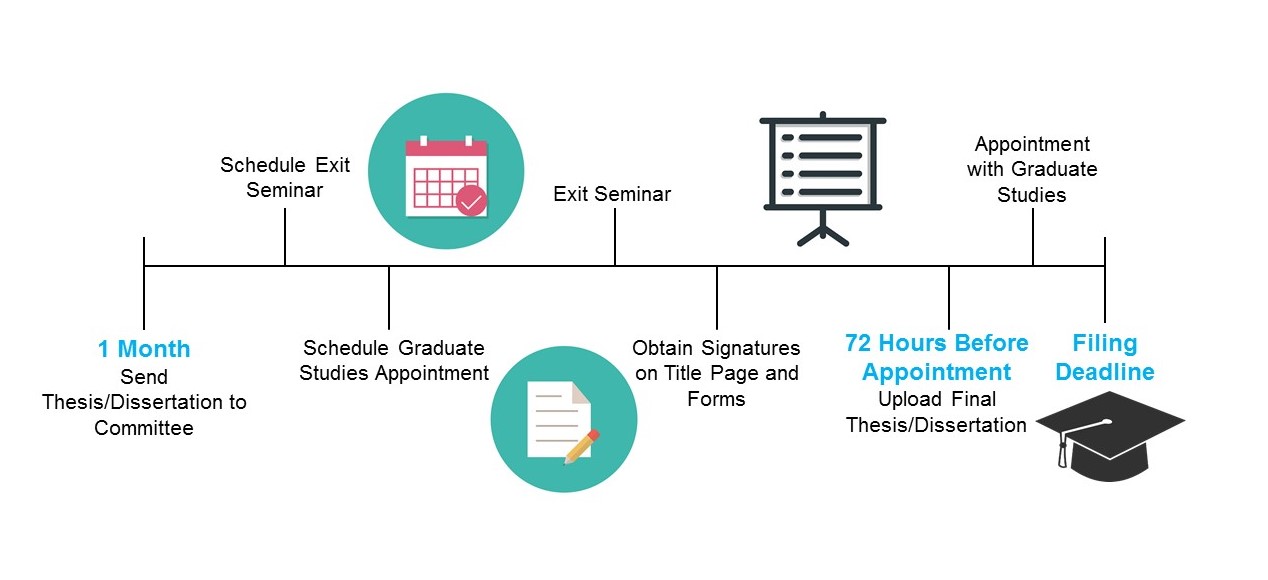 Planning to file your thesis or dissertation is essential. The filing deadlines posted on the Graduate Studies webpage are a good place to start. Once you know which quarter you want to graduate in, you can determine when you need to start finalizing your dissertation and scheduling your exit seminar.
Keep in mind that faculty are allowed at least four weeks for review of the thesis or dissertation.  
Once your committee gives you the go-ahead, you should find a mutually agreeable date and time for your exit seminar and schedule it by emailing mse-advising@ucdavis.edu. Then you may schedule your optional Graduate Studies appointment through OASIS. This appointment should take place after the exit seminar. It's important to review the Graduate Studies candidate degree completion lists for all the forms and surveys you need to complete and bring with you to your appointment. Before you leave UC Davis, be sure to complete the department exit form. 
Commencement
Graduate Studies commencement is held once a year in June, separate from the event conducted by the College of Engineering for undergraduate students. We advise that students participate in commencement for the calendar year in which they plan to graduate. For example, if you are planning to graduating in Fall 2019, you should participate in the June 2019 commencement.
The next commencement will be held on Thursday, June 15th, 2023.