Professor Emeritus Jeffery Gibeling Named Interim Vice Chancellor of Research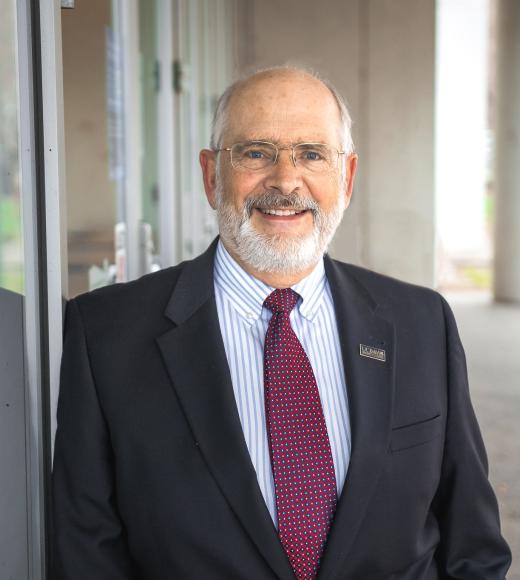 University of California, Davis, Chancellor Gary S. May has appointed Professor Emeritus Jeffery Gibeling to serve as the interim vice chancellor for research effective March 1. May will form a recruitment advisory committee soon to conduct a nationwide search for the next vice chancellor. He anticipates Gibeling will serve in the interim role for approximately six months.
Gibeling has a deep record of academic leadership at UC Davis. He served as interim dean of the College of Engineering in 2021 and as vice provost of Graduate Education and dean of Graduate Studies from 2002 until 2016. He served as chair of the College of Engineering's Department of Materials Science and Engineering for four years. He served as chair of the Academic Senate from 1999 to 2002.
"I'm grateful that Jeff has agreed to step forward once again to lead a major enterprise for UC Davis," May said. "With his robust understanding of how the university operates and the respect he's earned across the campus, I'm confident he'll keep our research endeavors moving in the right direction."
During his time as dean of Graduate Studies, Gibeling developed a comprehensive professional development program that became the GradPathways Institute for Professional Development to promote the success of graduate students during their studies and in their careers. He also established the Excellence in Postdoctoral Research award. One of his most significant accomplishments was to conceive of and plan for the Graduate Center in Walker Hall to strengthen support for the graduate student and postdoctoral scholar communities.
"I'm honored to be chosen for this new opportunity to serve UC Davis," Gibeling said. "Research is clearly one of our core strengths, and I'm committed to supporting our entire research community as they engage in their passion to discover and create. I particularly look forward to promoting interdisciplinary and collaborative research during my time in this role."
Gibeling began his career at UC Davis in 1984 as an assistant professor of materials science and engineering. He holds a bachelor's degree in mechanical engineering and a master's degree and Ph.D. in materials science and engineering, all from Stanford University. His research focuses on understanding mechanisms that control the mechanical properties of materials for structural applications, including creep at elevated temperatures, fracture and fatigue.
Gibeling will step into the interim role after Prasant Mohapatra departs at the end of February.
This article was originally featured in UC Davis News.
Primary Category
Tags