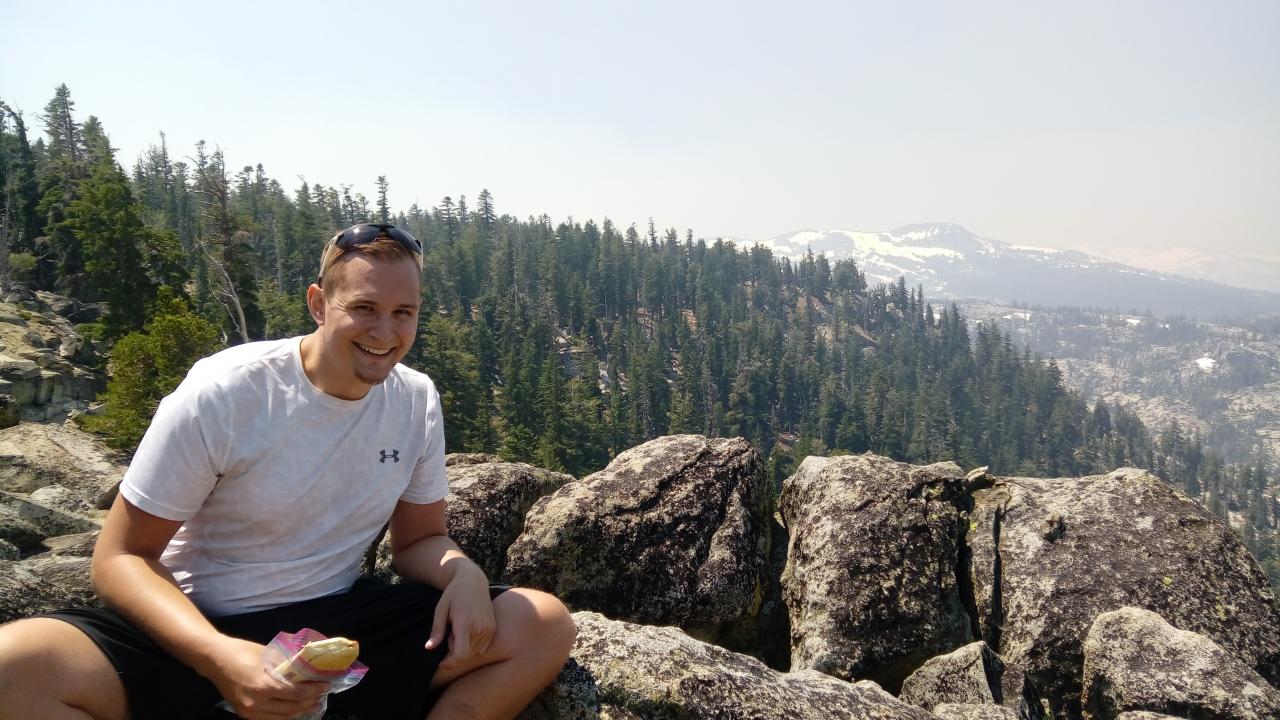 Doctoral student Tucker Murrey earned his bachelor's degree in Material Science and Engineering-Nanoscience and Molecular Engineering in fall 2014 from the University of Washington before joining UC Davis in 2015.
As a member of Professor Adam Moulé's lab, Tucker works on two projects: characterizing the structural properties of semiconducting polymer thin films with elastic neuron scattering techniques and upscaling a novel photo-thermal patterning process for organic photovoltaic applications.
Tucker advises new graduate students to, "pick a mentor or principal investigator whose teaching and research styles complement your own." He also preaches the importance of maintaining a good work-life balance. To maintain this balance in his own life, Tucker enjoys floating down the American River, backpacking through Desolation Wilderness, playing intramural grass volleyball and exploring all that Northern California has to offer.
Looking ahead to life after graduation, Tucker is interested in both research and development industry positions as well as postdoctoral positions in academia.
Fun Fact: On Tucker's 22nd birthday, his pet snake gave birth to 41 babies. Tucker was also a bus driver as an undergraduate. You can always catch him driving our departmental vans at open house.
Category
Tags