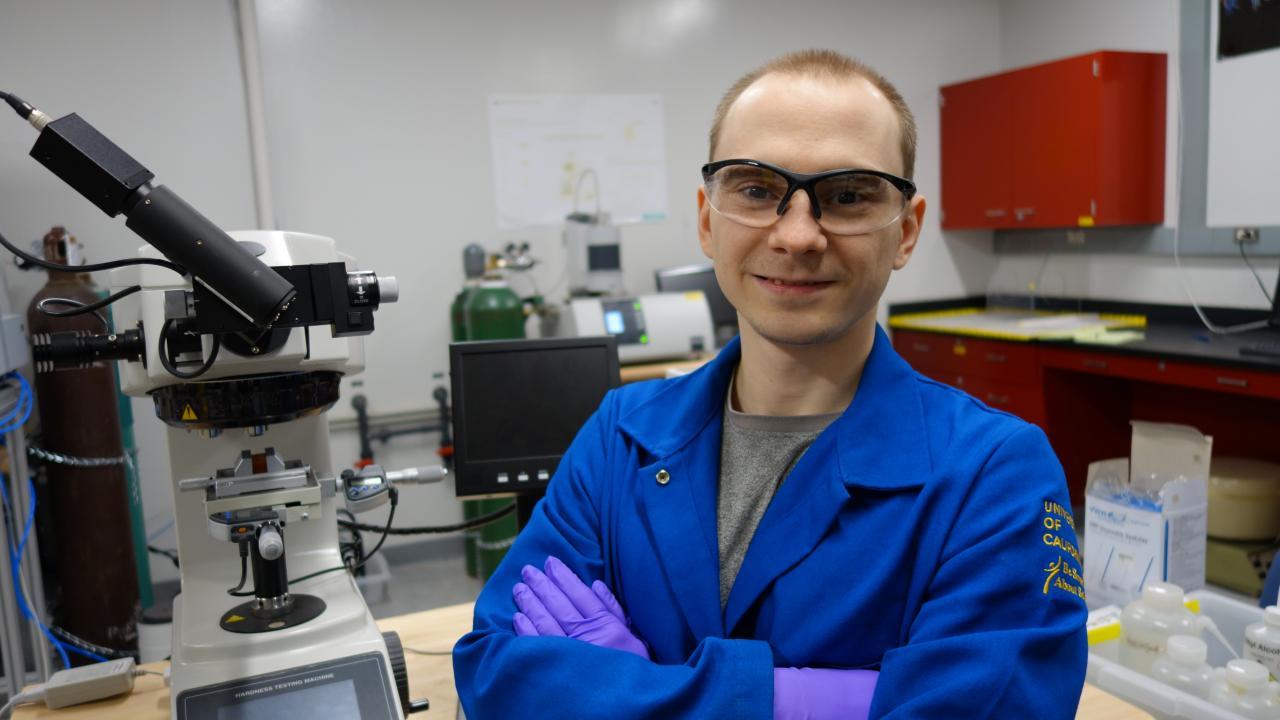 Arseniy Bokov is an international doctoral student researching the design of nanocrystalline ceramic materials. Specifically, he is looking at how to improve their mechanical properties.
He received his bachelor's and master's degrees in Electronics and Nanoelectronics from Ural Federal University in his hometown of Yekaterinberg, Russia. He worked on unique ways of making nanomaterials, including using strong pulses of magnetic fields. He began the doctoral program at UC Davis in 2014 and works as a research assistant in Ricardo Castro's lab.
He recommends that incoming freshmen not choose their major based on job demand. "Instead, think how the market would change in five years and what role you may want to fulfill in it," he said. For incoming graduate students, he says the importance of grad school is that, "it can help you to grow out of task-performing and become a creator by yourself" rather than simply gaining more experience.
One of the highlights of his time so far at UC Davis is Picnic Day. "I never had that much opportunity to learn and experience other disciplines," he said.
He hopes to become more involved in teaching and consulting after he graduates. "I want to encourage more students to pursue an engineering or scientific degree," he said.
Fun fact: Arseniy loves watching kitten streams on YouTube. "Seriously," he said. "I'm strongly allergic to pets, but I can still enjoy these fluffy monsters online."
Category
Tags