Student Spotlight: Pooja Rao
The Department of Materials Science and Engineering interviewed a few members of the undergraduate Class of 2022 to learn more about them and their experiences at UC Davis and celebrate their accomplishments. The transcript has been lightly edited for style and clarity.
Tell us a little bit about yourself
I'm a recently-graduated materials science and engineering major! I've been doing research with the Kukreja Group for over a year now and have gained a lot of great experience working on projects pertaining to magnetic and electrical properties of thin film materials. Some other experience I have comes from involvement in UC Davis OneLoop for a year as their structures co-lead, and working with some professors to advance testing methods in the undergraduate teaching lab. I've also worked at the Cross-Cultural Center and the Women's Resource and Research Center to support marginalized community members based on race, gender and sexuality, specifically those within the STEM field.
What got you interested in materials science and engineering?
In high school, I always loved science classes – particularly chemistry and physics. From a quick search, Google defined materials science as an interdisciplinary field about researching new materials and solids. For someone who did not really know what they wanted to do yet, I thought this was perfect for me. I liked that materials science could give me the flexibility to explore and find an emphasis that I was passionate about. There were so many opportunities that sounded interesting to me, all involving subjects that I enjoyed studying. I was never sure that I would stick with this choice, but after four years of studying, I can say that it definitely was the right place for me.
What's your favorite part about the field?
I like to tell people that materials science is just looking at how atoms interact with each other on a small scale, and what that could mean on a larger scale. It takes really complicated concepts such as quantum physics or nuclear physics and approaches it in a tangible way. It's interesting to hear about so many different applications of our field from seeing what my peers are doing. I know folks who are working on mechanics of building a car, some who are looking at extreme-temperature ceramics and some who work on modeling structures through programming. It is really cool to me how many different applications just one small field can have, and I like that there is so much flexibility to learn and grow.
Are there any professors, classes, organizations or activities that have made a particular impact on you?
Doing research in the Kukreja Group has been the most impactful part of my time here. I have grown as a student in the group who was too shy to ask questions to someone that is confident enough to lead their own projects. I learned some extremely valuable skills like using sputtering to grow thin films, characterization techniques such as x-ray diffraction and x-ray reflectivity and had the opportunity to collaborate with prestigious national laboratories like SLAC National Accelerator Laboratory. Professor Kukreja and the other students in our group really value critical thinking and learning. I've come to enjoy reading articles, watching seminars and listening to podcasts on these subjects so I can become more familiar with my research and other active research in my field. I'm really thankful for all the experience I've gotten from working with this group!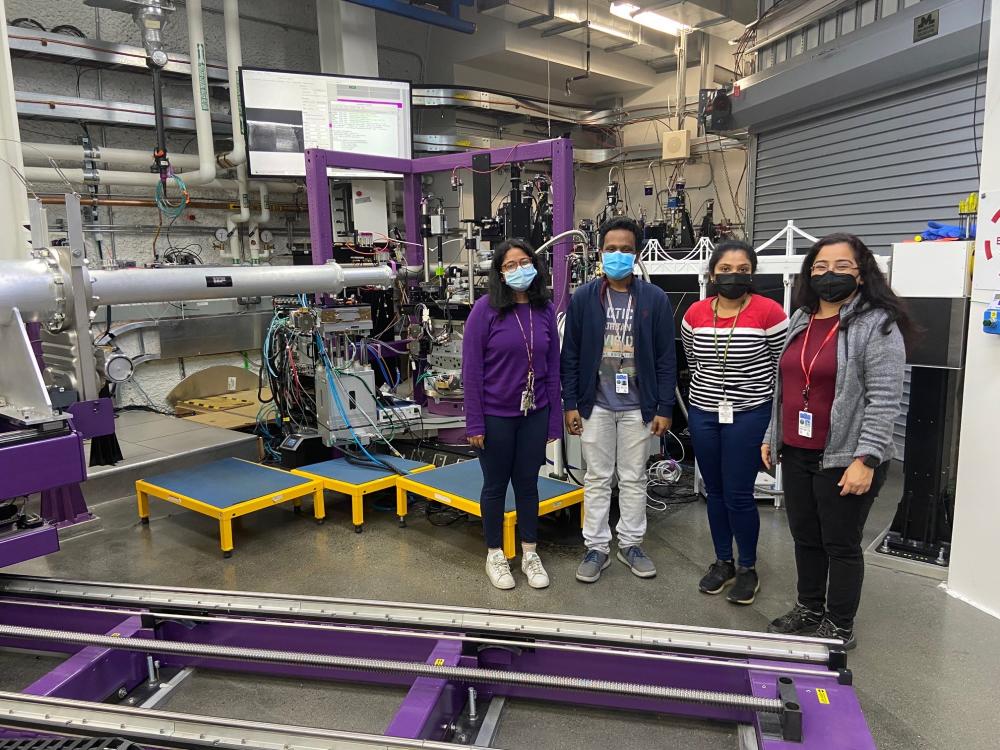 What are your post-graduation plans?
Currently, my plans are to do an internship with Lam Research over the summer and then get started on my master's here at UC Davis. I thought that I was going to coast through college and get out of higher education as fast as I could. However, as time went on, I realized that I wanted to learn more. I really enjoyed doing research and I became excited at the idea of having a project of my own to dedicate time to, so I applied for the master's program. I eventually want to end up in industry, which is why I'm really excited to be interning with Lam Research this summer, but I want to have some more knowledge before I get there.
Do you have any hobbies in your spare time?
I love to drink coffee, listen to new music, drive to cool places and spend time with my friends. I made it a point this year to get to know Davis and its surroundings and I've found some really cool places that make me love it here even more—enough to stay here two more years!
What advice would you give fellow students?
If there is one thing I've taken away from my college experience, it's the importance of believing in yourself. Do what makes you happy and give yourself what you need to succeed. My time at UC Davis hasn't always been very easy, but after learning to gain a little confidence, things started to go a lot better. Everyone is capable of doing incredible things with a little bit of effort!
Primary Category
Tags