New Materials Science and Engineering Professor's Unique Mix of Disciplines Leads to Concrete Research at UC Davis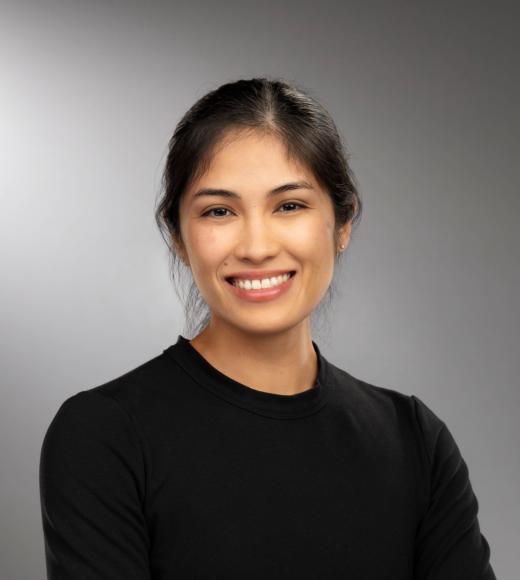 Like many of her peers, Erika La Plante holds a Ph.D. in addition to a Bachelor of Science degree.  
Unlike many of her peers in the Department of Materials Science and Engineering at the University of California, Davis, though, La Plante received her bachelor's degree in geology, from the University of the Philippines, and her doctorate in earth and environmental sciences from the University of Illinois. 
"It's pretty interesting how I got here today," said La Plante, a new assistant professor in the department. "Originally, I didn't think I'd be a professor of materials science and engineering."  
It wasn't until her postdoctoral research at the University of California, Los Angeles, that La Plante began to hone the connection between her background in geochemistry and engineering in its civil and environmental engineering department.  
In fact, when she was initially hired as a postdoctoral researcher at UCLA, they were looking not for an engineer but a geochemist.  
"They needed someone who knew about how minerals dissolve and precipitate," La Plante explained. "That was when I realized that I could apply my expertise to engineering problems." 
La Plante spent a little over three years in Los Angeles, teaching a class on civil engineering materials. For the past three years, she has served as an assistant professor at the University of Texas at Arlington, where she was recognized with a National Science Foundation CAREER Award in 2022. Throughout her career, she's remained true to her expertise in geochemistry but found unique ways to apply it to engineering.  
Applying the Materials Science Paradigm to New Materials 
All of La Plante's research projects share a common theme: the reaction between minerals and water. Sustainability and the climate are at the forefront of her work applying her and her team's knowledge to these topics.  
Her research focus on cementitious materials, or the materials that make up concrete, is not one that traditionally falls under materials science and engineering.  
"When you think about materials science, you think about metals, polymers, glasses or advanced materials like those used in solar energy," La Plante said.  
The fundamental difference between La Plante's study of those materials as opposed to a civil engineer though is that the latter more commonly focuses on large structural properties while La Plante works on the fundamental science of how those properties develop. 
For example, cement has been mixed the same way for almost 200 years with little evolutionary change in its makeup. Our understanding and knowledge of how the materials that make up concrete develop and gain strength have also not changed much. 
That uniqueness that cement holds in the materials science space is a strength she and her team can utilize using the materials science paradigm.  
The materials science paradigm is the understanding of processing-structure-properties relationships and refers to how materials scientists study how the history of a material, or its processing, influences its structure and thus its properties and performance. 
"We are able to apply [the materials science paradigm] into the study of cementitious materials," she said.  
The Family Business 
While La Plante's research and path to engineering are unique to her, she may have always been destined to teach.  
Both of her parents are high school teachers, her mother in biology and her father in math. And La Plante herself always wanted to be a teacher, to the point that she initially planned on earning a master's degree and returning to the Philippines to teach.  
The decision to pursue her doctorate and subsequently become a professor caused her to change course but allowed her to combine that lifelong desire to teach with her love of research.  
"It felt like an organic transition for me," she said.  
Primary Category
Tags