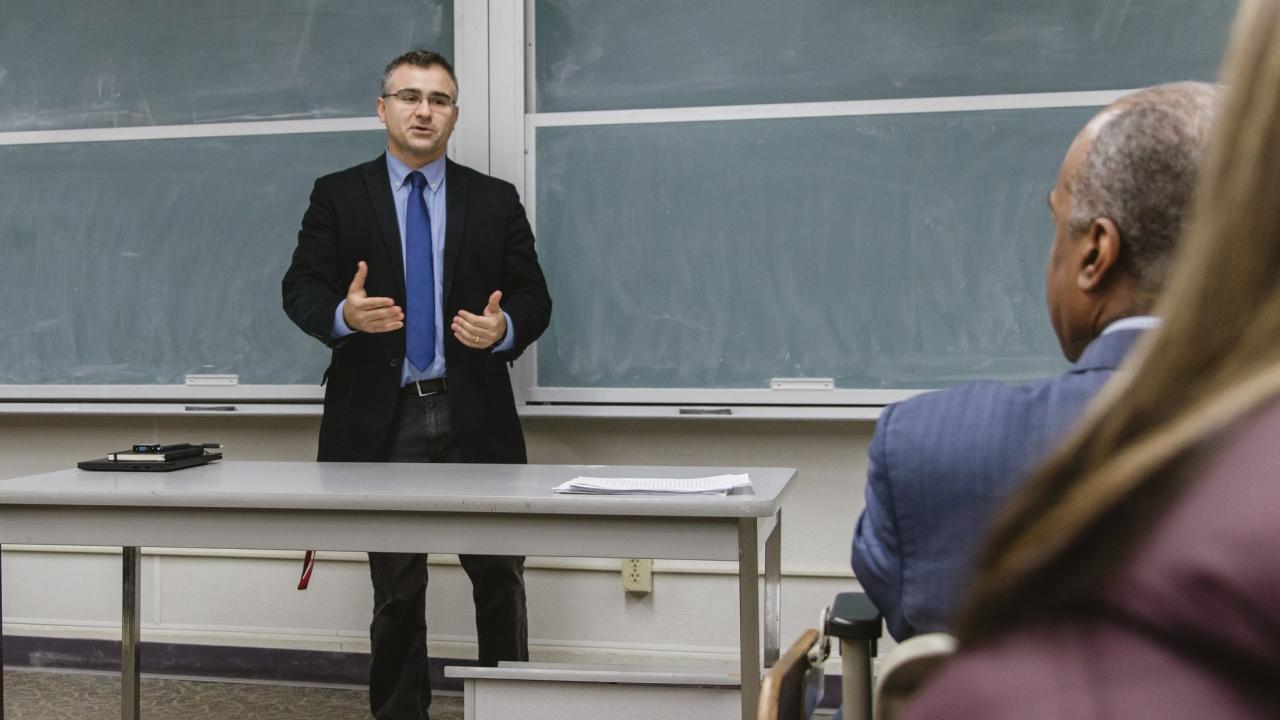 Ricardo Castro, Professor and Associate Dean of Research and Graduate Studies, was named a Fellow of the American Ceramic Society (ACerS). He becomes the sixth ACerS fellow among current and emeritus faculty members of the Department of Materials Science and Engineering, joining Subhash Risbud, who nominated Castro, Alexandra Navrotsky, Zuhair Munir, Denise Krol and James Shackelford.
ACerS fellows show outstanding contributions to ceramics scholarship, ceramic arts and sciences, the ceramics industry or the American Ceramic Society. Fellows are must have been active in the society for at least five years and must be nominated by another member of ACerS.
Castro and his research group work to understand the thermodynamic properties of ceramic materials and composites on the nanoscale. Understanding existing properties allows the team to develop new materials with unique properties that are well-suited for withstanding extreme temperatures.
Castro received his B.S. in Molecular Sciences and his Ph.D. in Metallurgical and Materials Engineering from the University of São Paulo in Brazil. While earning his Ph.D., he studied abroad at UC Davis, where he met and was mentored by Distinguished Professor Alexandra Navrotsky. He returned to UC Davis as a faculty member in 2009. He assumed the role of associate dean of research and graduate studies in July 2018.
Castro is an active member of ACerS and currently serves as editor-in-chief of the society's International Journal of Ceramic Engineering and Science (IJCES). He previously received the Robert L. Coble Award for Young Scholars in 2014. He will be honored on September 30 at the 121st ACerS Annual Meeting at the Oregon Convention Center in Portland, Oregon.
ACerS was founded in 1898 as a hub of the global ceramics community to advance the study, understanding and use of ceramics and related materials to benefit members and society as a whole. It has long been one of the most trusted sources of ceramic materials and applications knowledge.
Category
Tags