Susan Gentry wins the 2019 ASM Bradley Stoughton Award for Young Teachers
By Noah Pflueger-Peters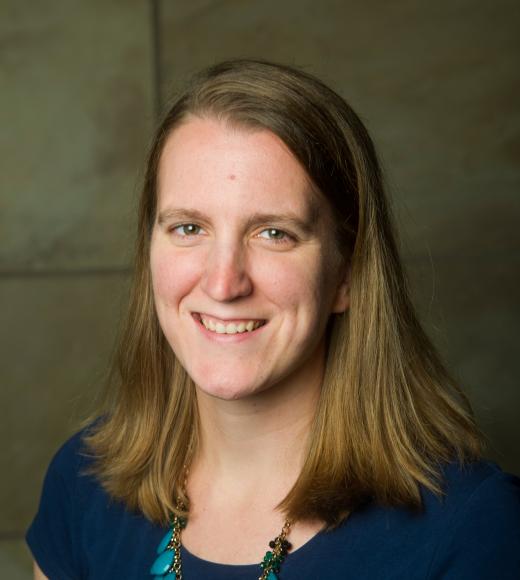 Assistant Professor of Teaching Materials Science and Engineering Susan Gentry has received the 2019 ASM Bradley Stoughton Award for Young Teachers. The award, named after former ASM president Bradley Stoughton, recognizes young teachers in materials science and engineering who excel in inspiring and imparting knowledge to the students they teach.
Specifically, she was cited for, "passionate and innovative teaching of materials science and engineering that is inspiring students and developing their computational literacy, while also impacting the materials education community."
The Bradley Stoughton Award is the second teaching award for Gentry in 2019. She previously received the New Educator Award from the American Society for Engineering Education (ASEE) Materials Division in February, also recognizing her for her commitment to MSE education.
"I enjoy the student interaction that I get," said Gentry. "I really want my students to do well."
Gentry specializes in education, not only taking on a greater teaching load than other faculty members, but also developing and testing new learning activities to improve MSE education. She emphasizes the potential of computer-based learning activities to both teach students valuable computing skills and help them better visualize phenomenon in materials science and engineering, such as how atoms move in relation to each other.
Gentry received her B.S. from Northwestern University and her Ph.D. from the University of Michigan. While completing her postdoctoral work at the University of Michigan, she found a passion for teaching and began to look for faculty teaching positions.
She joined UC Davis in 2015 and has been a staple of the newly-formed Department of Materials Science and Engineering ever since. She was previously named Instructor of the Year in 2018 by the UC Davis Materials Advantage Student Chapter (MASC) and received the Best Paper Award from the ASEE Materials Division the same year.
ASM International is the world's largest professional association of materials scientists and engineers. It connects materials professionals and supports the community through resources, education, data sharing and international events. Gentry will receive the award at the ASM Awards Dinner during the Materials Science and Technology Conference 2019, taking place from September 29 to October 3 in Portland, OR.
Primary Category
Tags