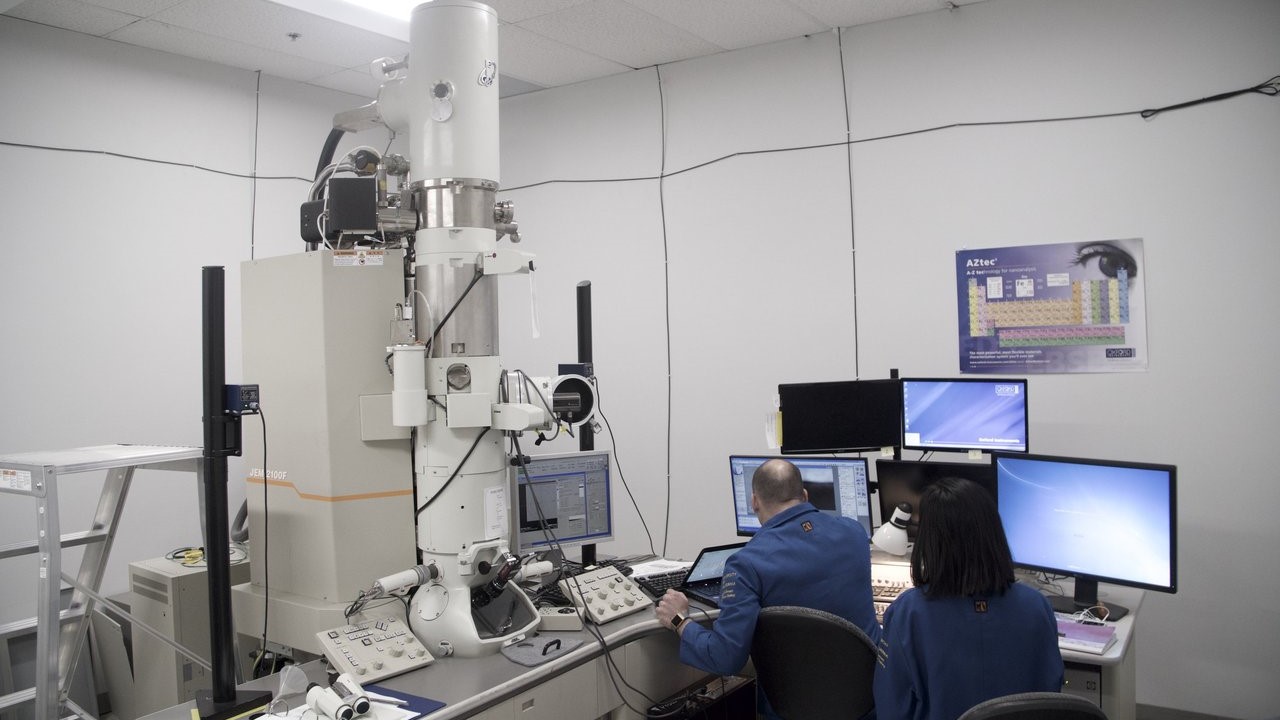 Description
The JEOL 2100F is a transmission electron microscope (TEM) which is operated in both TEM and STEM configurations. The JEOL 2100F is equipped with a Schottky FEG, which operates at 200 kV. It is also equipped with a CEOS aberration corrector for the probe-forming optics, which corrects for aberrations up to the third-order. The JEOL 2100F is equipped with a new Gatan Rio 16 CMOS camera for TEM bright field and dark field imaging, and is capable of acquiring 1k x 1k images at 160 frames per second. For chemical and compositional analysis, the JEOL 2100F is equipped with a windowless EDS system and a post-column GIF.
Specifications
Accelerating voltage: 200 kV.

Spatial resolution (HRTEM): 2.3 Å (point-to-point).

Spatial resolution (STEM): 1.0 Å.

Energy resolution: 0.7 eV.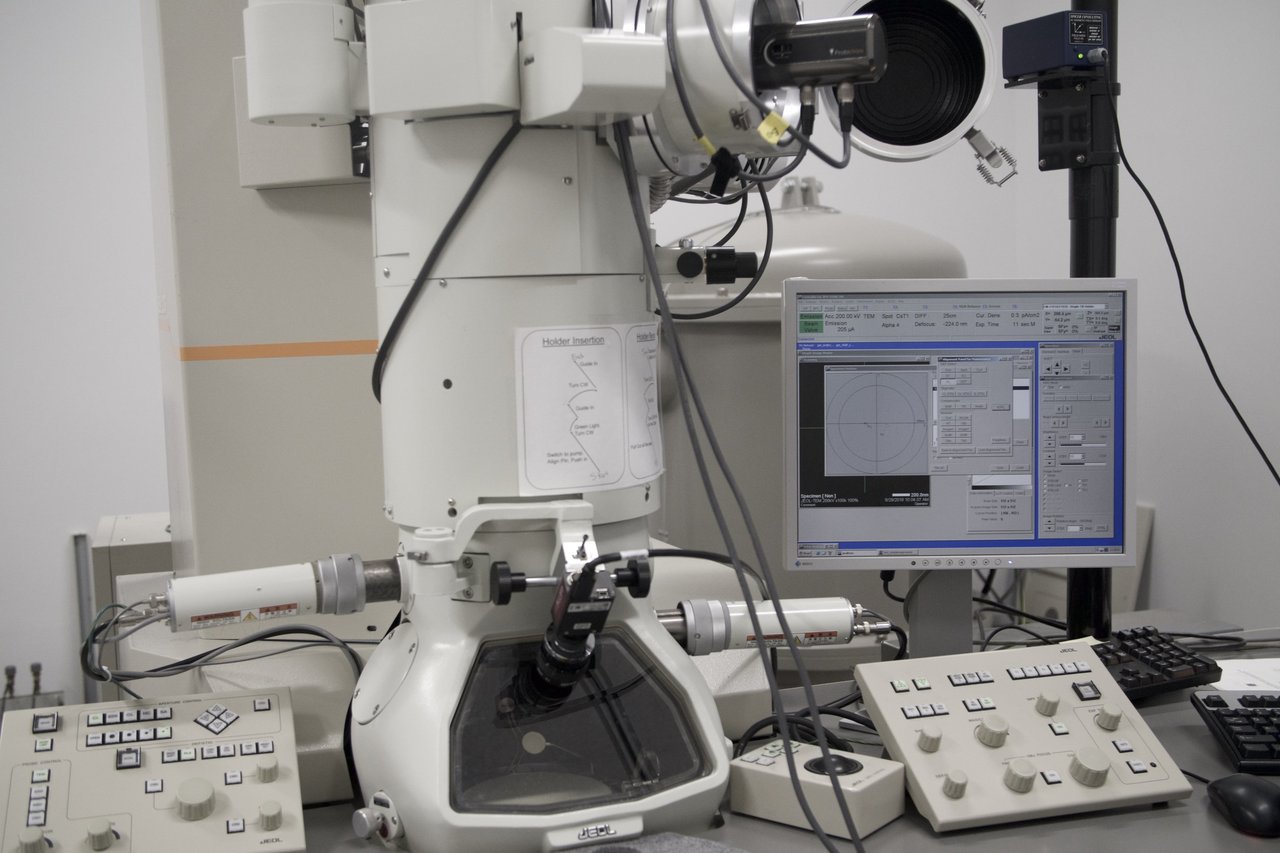 Capabilities 
Imaging 
Aberration-corrected scanning transmission electron microscopy (STEM).

High-angle annular dark field imaging (HAADF-STEM).

Bright field imaging (BF STEM).

Analytical electron microscopy (AEM).

Electron energy loss spectroscopy (EELS).

Energy-dispersive x-ray spectroscopy (EDS).

Energy-filtered TEM (EFTEM).

Transmission electron microscopy (TEM).

Diffraction contrast (TEM bright field and dark field).

Weak-beam imaging.

Selected area diffraction (SAED).

In-situ transmission electron microscopy.

Heating up to 1000°C (Gatan heating).

Electrical testing and micro-manipulation (STM-TEM).

Combined heating (1200°C) and biasing (Protochips Aduro).

Cryo-electron microscopy (liquid N₂).
Analytical
Gatan Tridem GIF (EFTEM, EELS). 

Oxford X-MaxN TSR EDS detector. 
Location
113 Kemper Hall.
Recharge Rates Per Hour 
Internal unassisted: $58.82

Internal assisted/training: $117.69

External unassisted: $78.64

External assisted/training: $157.36

Commercial unassisted: $249.17

Commercial assisted/training: $327.89