Use One of AMCaT's State-of-the-Art Instruments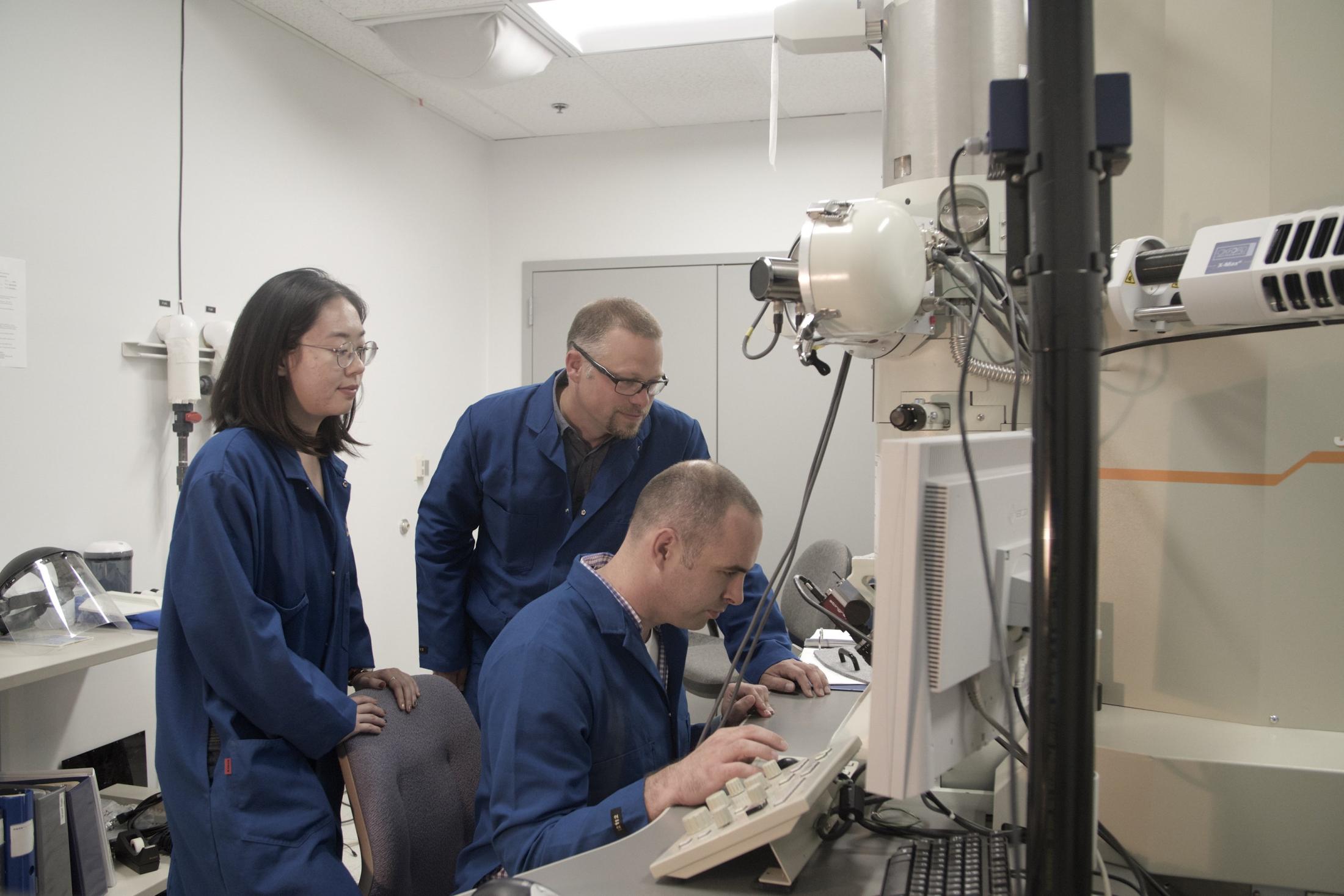 About AMCaT Recharge Rates
AMCaT recharge rates were developed and approved by the UC Davis Office for Budget and Institutional Analysis.
Cancellation policy
Users are required to cancel their reservation at least 24 hours prior to their scheduled appointment. Cancelling within 24 hours of the appointment may result in users being charged up to the full cost of the previously scheduled time.
Internal rates
Recharge rates for users with UC Davis affiliation.
External rates
Recharge rates for academic users outside of UC Davis or customers from not-for-profit organizations.
Commercial rates
Recharge rates for customers from for-profit organizations.
Assistance rates
Training of new users is subject to internal or external rates plus the applicable "staff assistance rate." The numbers of hours for instrument training vary depending on the services used and successful progress of the new user.
| Rate category | JEOL 2100F-AC TEM | Sample Prep Lab | PANalytical X'Pert Pro MRD | Thermo Fisher Quattro S ESEM | Confocal microscopes | Sputter Coater | Ion Mill | XPS |
| --- | --- | --- | --- | --- | --- | --- | --- | --- |
| Internal unassisted | $58.00 | $60.25 | $40.00 | $40.50 | $14.00 | $17.75 | $26.75 | $41.25 |
| Internal assisted / training | $114.75 | $117.00 | $96.75 | $97.25 | $70.75 | $74.50 | $83.50 | $98.00 |
| External unassisted | $77.50 | $80.50 | $53.50 | $54.00 | $18.50 | $23.75 | $35.50 | $55.00 |
| External assisted / training | $153.25 | $156.25 | $129.25 | $129.75 | $94.25 | $99.50 | $111.25 | $130.75 |
| Commercial Unassisted | $248.00 | $80.50 | $77.00 | $91.75 | $18.50 | $23.75 | $35.50 | $92.25 |
| Commercial Assisted | $323.75 | $156.25 | $152.75 | $167.50 | $94.25 | $99.50 | $111.25 | $168.00 |