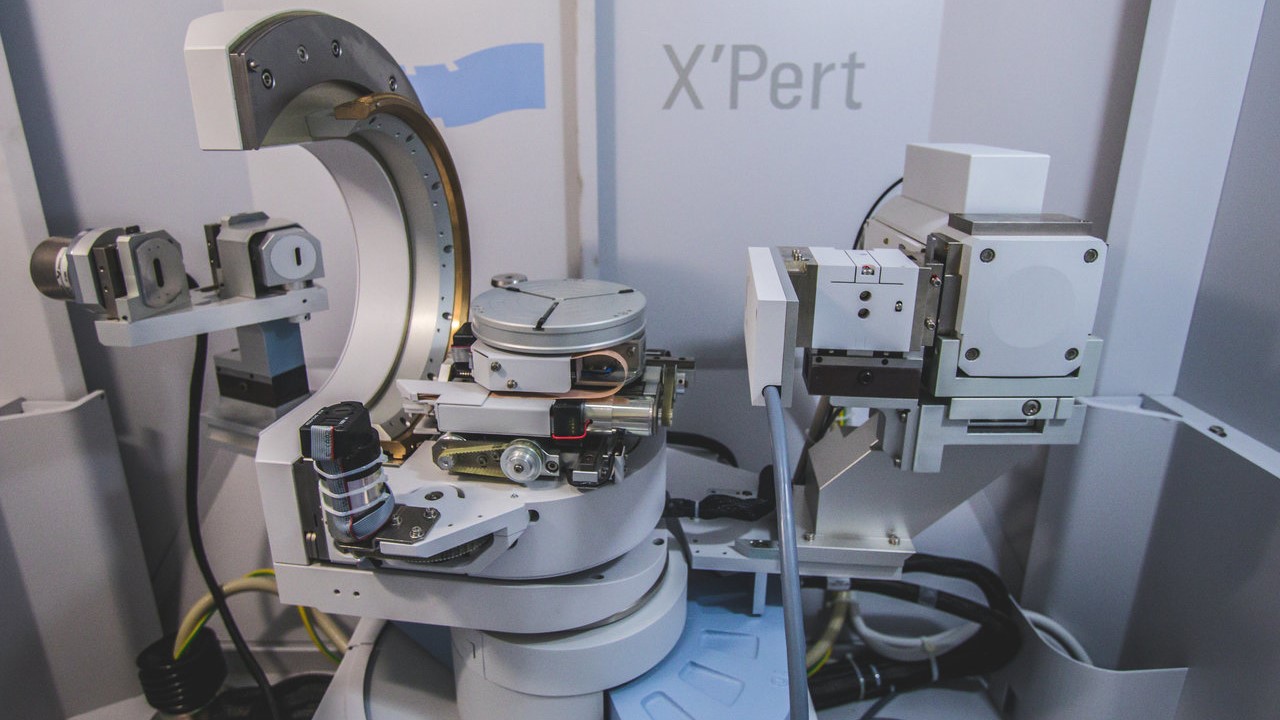 Description
The PANalytical X'Pert Pro is a multipurpose x-ray diffractometer equipped with a Cu Kα source. The X'Pert Pro is capable of both high-resolution and lower-resolution measurements and enables a wide range of thin film and powder sample analysis.
The X'Pert Pro is a modular system, making it very easy to switch between different measurement modes.
Specifications
Available hardware includes:
Two, two-bounce Ge monochromators for both incident & diffracted beam optics.

An automatic beam attenuator for the incident beam optics made of a Ni foil.

Masks ranging from 2 mm to 20 mm.

Divergence slits ranging from 1/2° to 1/32°.

Nickel and copper filters.
Capabilities
Thin film
HR-XRD (symmetric and asymmetric rocking curve and coupled-scan measurements).

Reciprocal space mapping.

Reflectivity measurements.

Epitaxy software for advanced modeling of layered structures.
Powder diffraction
Coupled 2theta-⍵ scans for phase analysis.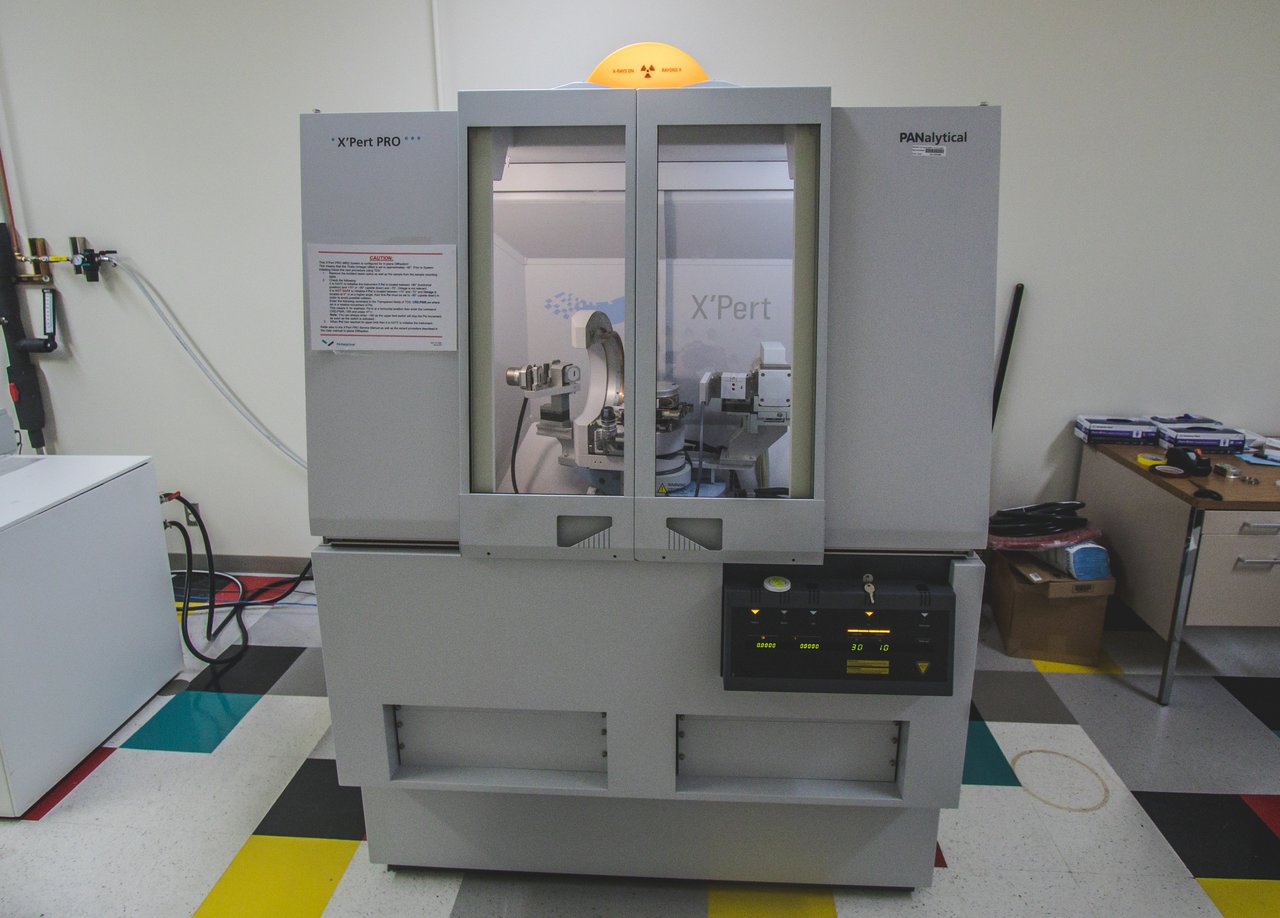 Location
135 Kemper Hall.
Recharge Rates Per Hour
Internal unassisted: $40.23

Internal assisted/training: $99.11

External unassisted: $53.79

External assisted/training: $132.51

Commercial unassisted: $77.26

Commercial assisted/training: $155.98