Description
The Thermo Fisher Quattro S is an environmental scanning electron microscope (SEM) equipped with a Schottky FEG. It is capable of operating at pressures up to 50 mbar. The large pressure range allows the user to acquire images of hydrated specimens. The low vacuum regime also enables users to take images of non-conducting samples without coating their samples in gold or carbon. 

The Quattro S is equipped with an in-situ heating stage, which is capable of heating a sample from room temperature up to 1400°C. 
A Nanomechanics, Inc. InSEM I nanoindenter is also installed on the Quattro S. The nanoindenter allows users to acquire force-displacement curves from select areas of their material while observing samples under the electron beam. The nanoindenter can apply a maximum load of 50 mN with a load resolution of 3 nN.
Acquisition of the Quattro S and the nanoindenter was funded by a Major Research Instrumentation Grant (PI: Klaus van Benthem) from the U.S. National Science Foundation under award number DMR-1725618.
Specifications
Accelerating voltage: 200 V-30 kV.

Spatial resolution: <1.0 nm at 30 kV.

Working distance: 14 mm-2 mm.

Maximum sample size: 122 mm diameter.

Maximum sample height: 10 mm.

Working pressure: 1x10⁻⁶ mbar to 50 mbar.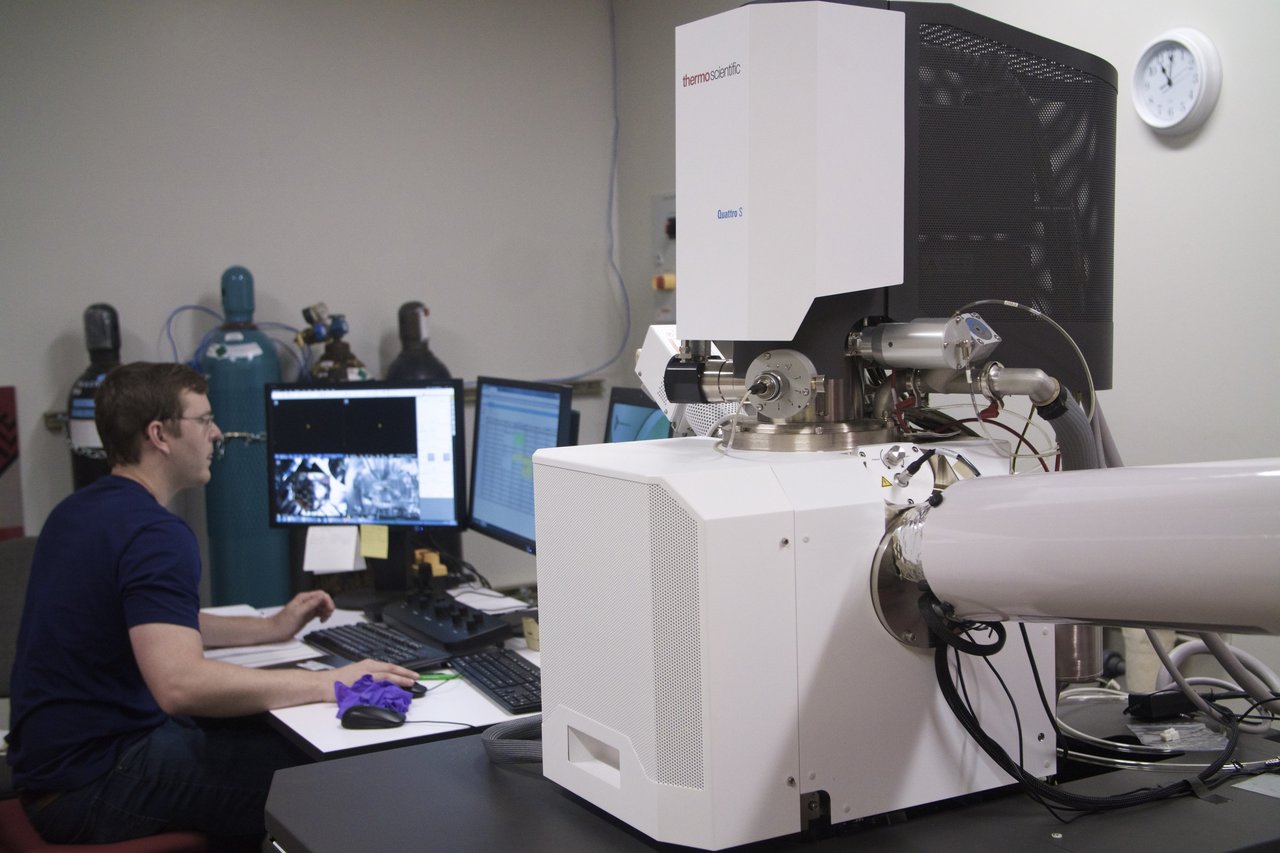 Capabilities
Everhart Thornley detector (SE, BSE).

Retractable annular and circular BS detector (SE, BSE).

In-column electron detector (SE).

Low vacuum detector (SE).

Gaseous secondary electron detector (for high pressures) (SE).

Gaseous analytical detector (for high pressures) (BSE).
Location
108 Kemper Hall.
Recharge Rates Per Hour
Internal unassisted: $40.50

Internal assisted/training: $97.25

External unassisted: $54.00

External assisted/training: $129.75

Commercial unassisted: $91.75

Commercial assisted/training: $167.50