Your Best Resources for Undergraduate Advising
Staff Advisors
The departmental staff advisors are the best resource for detailed advising, questions about curriculum requirements, referrals and annual mandatory advising. Staff advisors can be seen on a drop-in or appointment basis. 
Spring Advising Hours
Appointments
Appointments can be made by visiting appointments.ucdavis.edu. If you are unable to schedule an appointment, please email mse-advising@ucdavis.edu.
Drop-In Advising
Advisors will host drop-in hours on Zoom beginning the Week of April 6th. These are to answer brief questions, to release your hold an appointment is still required. 
Ryan Gorsiski's Drop-In Hours: 
Monday - Friday from 9 am to 10 am https://ucdaviscoe.zoom.us/my/ryangorsiski
Monday - Wednesday from 3 pm to 4 pm https://ucdaviscoe.zoom.us/my/ryangorsiski - No Drop-Ins on Wednesday May 27th.
Maria Arellano's Drop-In Hours: 
Wednesday from 2 pm to 3 pm https://ucdaviscoe.zoom.us/j/5307526038 
About the Advisors
Student Services Advisor
3001B Ghausi Hall
mmarellano@ucdavis.edu
530-752-6038
Maria was born in Mexico and her family immigrated when she was very young. She grew up in the tiny town of Tulelake in Northern California. Maria is a first-generation college student and proud alumna of UC Davis. She graduated with a double major in International Relations with an emphasis on peace and security and Spanish. Maria is passionate about assisting students in their pursuit, transition, and journey through UC Davis and to provide them with the tools and resources to start and continue their education and careers. 
Fun fact: Maria traveled to Washington, D.C. in the summer of 2011.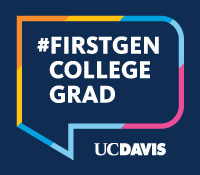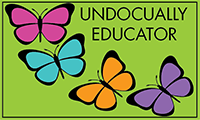 Undergraduate Programs Coordinator 
3045 Ghausi Hall
ragorsiski@ucdavis.edu
530-752-2504
Ryan was born in Petaluma, California and raised in towns around the Bay Area. He is a proud alumni of Sacramento State after transferring from Santa Rosa Junior College. He graduated with a B.S. in Criminal Justice and then with an M.A. in Higher Education Leadership and Policy Studies. He previously worked as a Computer Science, Construction Management, and Engineering advisor at Sacramento State's College of Engineering and Computer Science. Ryan is passionate to continue his work with Engineering students by providing them with the tools and resources for self-discovery and pursue of their degree.
Fun Fact: Ryan owns a one-eyed cat named Odin.